Heparel 100 IU Injection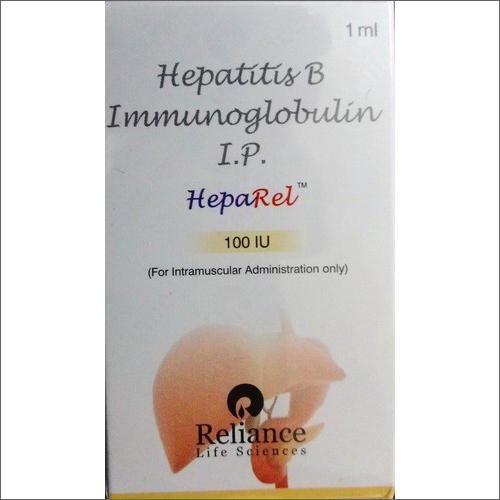 Heparel 100 IU Injection
Price And Quantity
Product Specifications
Other Types

Hepatitis B virus
Product Description
Heparel 100IU Injection is an active immunizing agent. It is used for the prevention of hepatitis B infection in individuals considered at risk of exposure to hepatitis B virus.

Heparel 100IU Injection is administered by a healthcare professional and should not be self-administered. For the vaccine to be effective, you have to receive all the doses.

It is generally safe and well-tolerated. However, it may cause fatigue and injection site reactions such as redness, swelling, or pain in some people. If you are bothered by such reactions, let the doctor know. The doctor may help with ways to reduce or prevent these symptoms.

To make sure the vaccine is safe, before receiving the vaccine, it is important to let the doctor know if you have any other illnesses. You should also tell the doctor about all the medicines you are taking. Pregnant and breastfeeding mothers should consult and seek advice from their doctor before receiving the vaccine.
USES OF HEPAREL INJECTION
Prevention of Hepatitis B infection
BENEFITS OF HEPAREL INJECTION
In Prevention of Hepatitis B infection
Heparel 100IU Injection is used to protect against infection by the hepatitis B virus. Hepatitis B is an infection of the liver caused by a virus. It can be spread from a mother to her newborn baby, by sharing needles and other equipment during drug use, by having sex with an infected person, by having a tattoo or body piercing, and by sharing contaminated toothbrushes or razors. Hepatitis B can be serious, but it does not always cause obvious symptoms. Heparel 100IU Injection is given by an injection into a muscle as soon as possible after exposure to a risk and will help prevent infection. It is recommended for all infants and children up to age 18 years and adults in high-risk groups. This medicine does not work if you already have hepatitis B.
SIDE EFFECTS OF HEPAREL INJECTION
Most side effects do not require any medical attention and disappear as your body adjusts to the medicine. Consult your doctor if they persist or if youre worried about them
Common side effects of Heparel
Injection site reactions (pain, swelling, redness)
Fatigue
HOW TO USE HEPAREL INJECTION
Your doctor or nurse will give you this medicine. Kindly do not self administer.
HOW HEPAREL INJECTION WORKS
Heparel 100IU Injection is a vaccine which helps develop immunity by initiating a mild infection. This type of infection does not cause illness but stimulates the body's immune system to produce antibodies (proteins) to protect against any future infections.
Contact Us
S N 309, Third Floor, Opp. Shreedhar Flora, Amar Jawan Circle, Nikol, Ahmedabad, Gujarat, 382350, India
Phone :+918045812301